You and I were designed to find fulfillment, joy and peace only in the context of a relationship with our Creator
Have you ever been struck
by the complexity of our universe, our planet and its inhabitants? Is it hard to believe that such complexity, mystery and beauty could have occurred by random chance? But there is nothing random or accidental about them! They, and more importantly, YOU, were designed by an intelligent and caring Creator. This creative, wise, loving God wants you to enjoy all the beauty, mystery and complexity of his creation.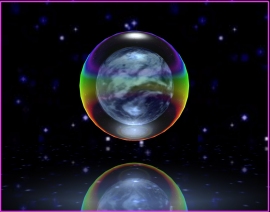 What's more, he created you to know him. You and I were designed to find fulfillment, joy and peace only in the context of a relationship with our Creator.
Have you ever been frustrated
by your inability to live up to your own expectations? Does it seem to you that "relationship" and "community" are simply popular buzzwords, while in reality people are very superficial and even dishonest about friendships and love? When you read the newspaper or watch the news are you amazed or shocked at the terrible things people can do to one another? One of the great truths of life is this: deep inside the heart of every human
Deep inside the heart of every human being is the knowledge that there is a high moral standard and we fail to achieve it.
being is the knowledge that there is a high moral standard and we fail to achieve it, no matter how hard we may try. Educators and philosophers loudly proclaim man's innate goodness. It's not politically correct to suggest that people are "sinful." But if we're honest, we have to admit that selfishness, greed and insensitivity seem to come naturally to us. On the other hand the God of the universe, our Creator, is described by these words: "love," "goodness," "moral perfection," "truth," & "faithfulness."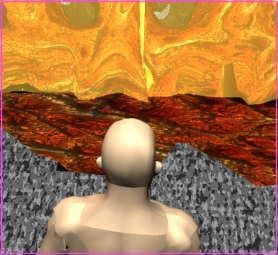 Therefore, the distance between God and us is astronomical. God said that every person's natural (sinful) condition effectively separates him from any meaningful interaction with him. No matter how hard we try or how vehemently we deny, the gap still exists, and we can't bridge it by our own efforts. Still, people have a natural yearning for connection with God. Human history is filled with sad stories of tremendous effort to reach God without success.
So how can we know God?
Is there any hope of finding fulfillment and peace in a relationship with him? Certainly, hopelessness could be stamped across all of human history.
Jesus Christ is God's plan to reconnect people with himself.
But the good news is that God has always been keenly aware of our desperate need. Long before people started searching for him, God put his own plan into action. Jesus, his Son, entered human history as a man so he could clearly communicate God's love for people and his desire for genuine connection with them. Because people were ignorant or mistaken about God and his requirements, Jesus Christ, in word and action, perfectly demonstrated the character of God and his desire for all humanity.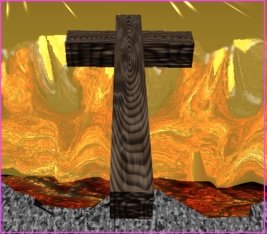 And he willingly took the punishment for our rebellion, our sin, on himself when He died on the Roman cross. God offers complete forgiveness because he paid the price for us. And because Jesus conquered death, by the tremendous power of His life he can provide everlasting life for everyone who accepts him as his own necessary Savior.
Why doesn't everyone receive this free offer?
Everyone is eligible but not everyone accepts it. Why is that?
Some people refuse to admit that they are sinners.
Others don't like the idea that God has sovereign rights over His universe and therefore makes the rules by which all must live.
Many still think they can fix their own problems & clean up their own lives without God.
And a few have convinced themselves that they will have plenty of time to deal with an issue that really isn't very important anyway.
But anyone who accepts God's truth and chooses to believe what he has said will receive salvation and eternal life through Jesus Christ. This produces a transformation in a person's life that is equivalent to a new birth.
Anyone who accepts God's truth and chooses to believe what he has said will receive salvation and eternal life through Jesus Christ.
Your mind and thinking are revolutionized, but most importantly, your spirit that was dead because of sin and separation from God, becomes truly alive and can communicate freely with God. No longer must you live in frustration or hopelessness because now you belong to God through Jesus Christ. At this point He can begin the process of growing you into a person whose life is characterized by love and peacefulness, joy and goodness, patience and faith.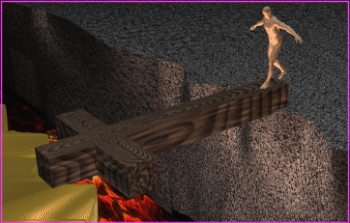 If you want to experience this life
, you can begin right now, right where you are, by simply asking God for it! That's what prayer is - communicating with God. You might try praying in this way:
"
Dear God, thank you for offering me
a relationship with you. I admit that my attempts to find fulfillment and peace in my life have fallen short. Thank you for loving me so much that you paid the price of my failure and rejection of your perfect standard through your Son, Jesus, by his death on the Cross. I accept your free gift of eternal life, and ask you to begin changing me even now. I give my life into your hands, Lord Jesus, and will look to you as the source of truth and life. Amen."
If you prayed this prayer, we want to support you
in your new life. Please contact us at
City's Edge
. Please let us know about your decision. Don't go it alone! If you still have some questions that need to be answered, we'd love to listen and talk them over with you. Let us know what we can do. We're here for you!
By the way, we didn't make this stuff up.
It's found in the Bible - God's record of his love for human kind. Check out these passages: