City's Edge Outreach Ministry
By this all men will know that you are my disciples, if you love one another.
John 13:35
We offer Christ through Community and support each other's efforts to be Christ to our communities, both local and worldwide.
Christ to Communities Connections
These are open doors to outreach ministries. Give any of these people a call and they help you get involved.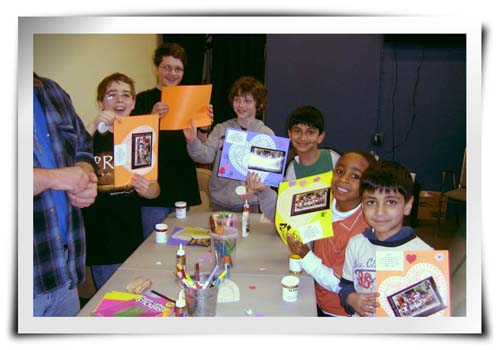 Zoé Ministries - We're terrifically excited about our connection with the Mark, Patti, and Bekah Kenny, missionaries who have spent several years living in the Philippines. Please check out their website at ZoeToTheWorld.com. Contact: Beth Banham

Pregnancy Resource Center - Helping young pregnant girls value and prepare for the little life they carry.
Contact: Kathy

VA Hospital - Donating practical items like socks and toiletries to our Vets.
Contact: Phyllis

Twin Rocks Camp - Improve our great camp in Rockaway.
Contact: Richard

Letter Writing - Send a note of encouragement to our people serving time and to needy children overseas. We also resource our prisoners with Bibles.
Contact: Beth Banham

Jews for Jesus - Get out the good news of Jesus to the Jews living in our communities.
Contact: Steve H.

Walk to Emmaus - Deepening people's spiritual life with a healing and inspiring gathering over the course of a few days.
Contact: Debbie and Mel

We also have people serving their communities vocationally.

Doug, and Rebecca are school teachers.

December works with the emotionally troubled who come into contact with law enforcement.

A number of our people support a needy child overseas and we are now connecting with that by writing letters on behalf of our sponsors who would like their kids to be receiving more letters.







Church, Christian, Salvation, Beaverton, Tigard, Lake Oswego, Portland, Oregon, Friends, Quaker, Non-Denominational, Jesus Christ, God, New Testament, NT, Old Testament, OT, Bible, Heaven, Hell, Casual, Evangelical, Intimate, Community